Alas friends I have become one of those procrastinating bloggers I said I would try not to become, but, but my computer has not been my friend for a while. We broke up shortly and finally made up and got back together. Now on to my latest endeavors! A little over a week ago I was asked to make a few batches of cupcakes for a friend who is having a baby girl. I have done a few cakes for birthdays and baby showers and as much I love cupcakes I was a little sad. I had so many ideas! Ideas don't always translate well onto cupcakes...see my dilemma. Well I put my mind to good use and came up with a satisfying creative solution. This was so much fun to do and would do it again in a heartbeat. Cupcakes are one of my favorite things after all. See my process!
Before.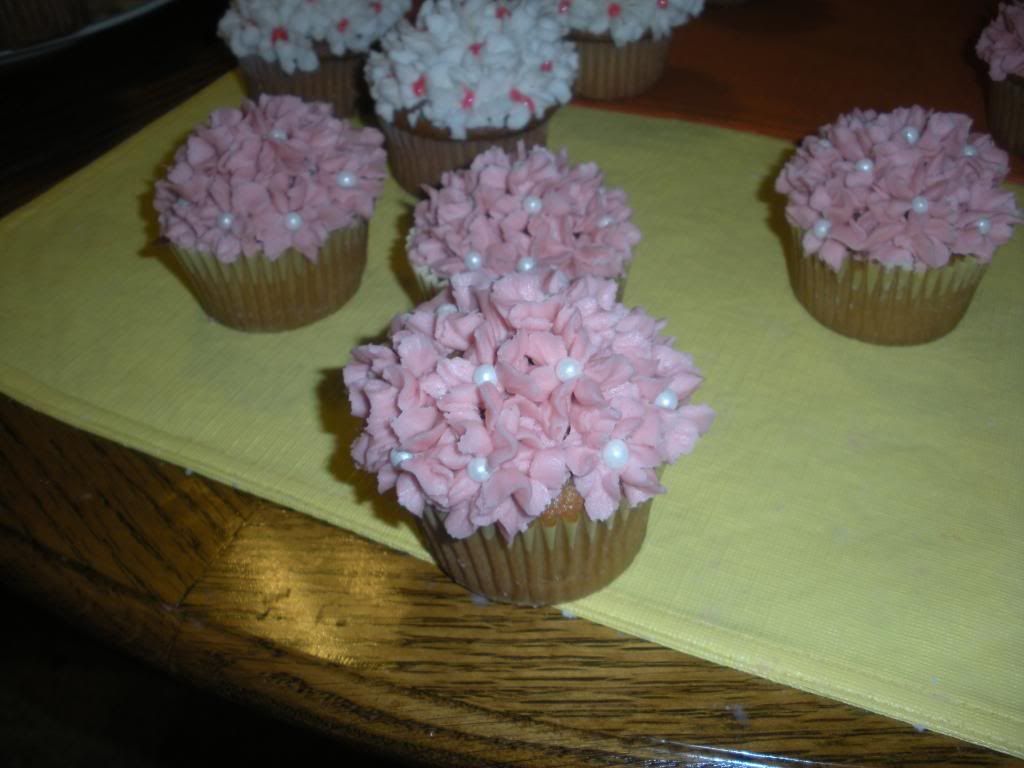 Here are the pink ones.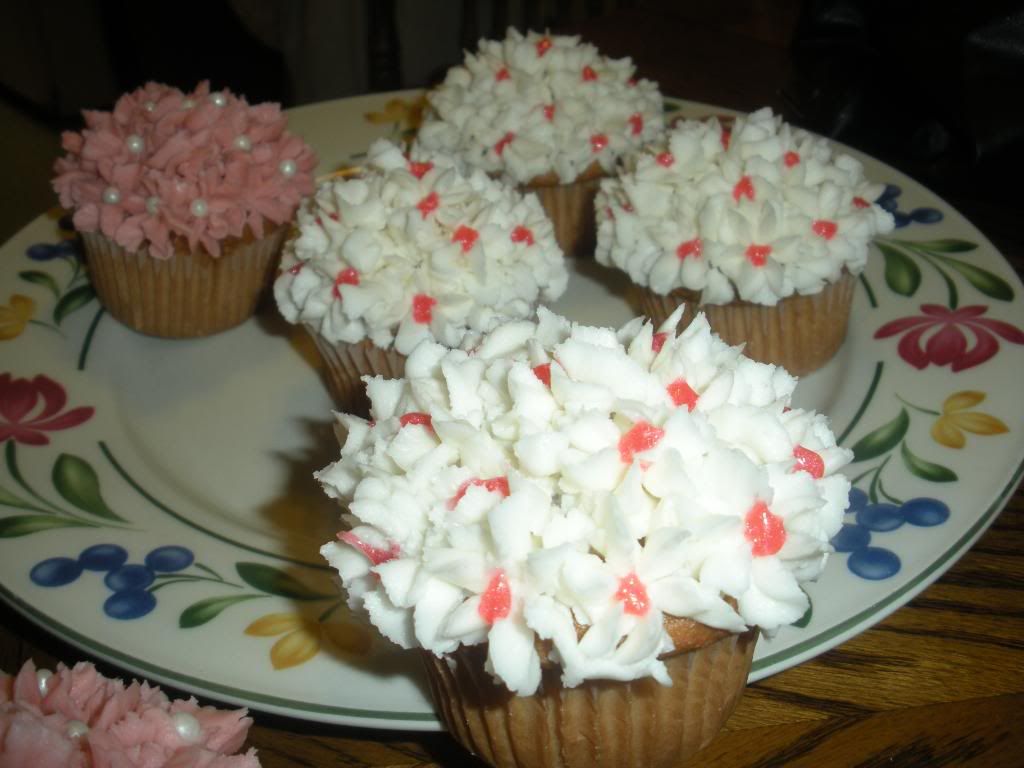 Here are the white ones.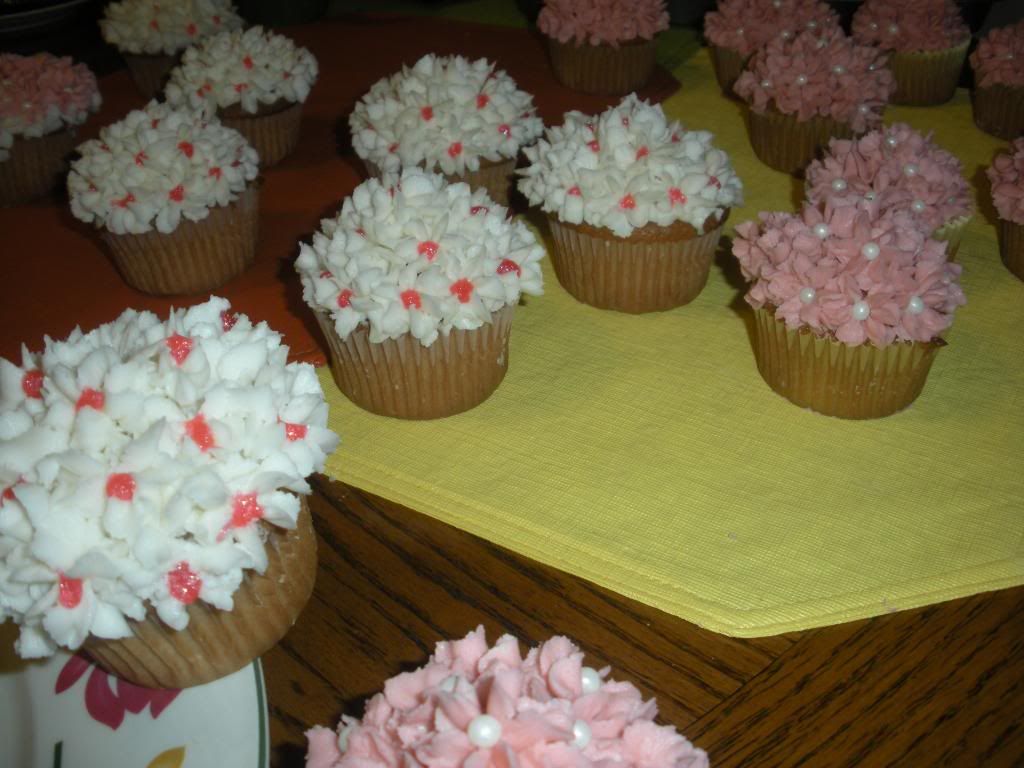 Lots of sugary flowers!
Sugar overload!