Deep in the middle of nowhere Texas, lies a little town by the name of Wimberly, Texas. My mom, and I accompanied by some lady friends headed up there this Sunday for what they call the Craft Market. How could I resist? What we found was a cute gem of a little ( and I mean little) town. Described as "Primitive Country," the whole town has an old western-rustic kind of Texan feel that can only be found in the lone star state. We found antiques, crafts, cute shops, and an overall good time. Here are some pics!
This was one of my favorite of the many hand painted wooden signs we saw out there.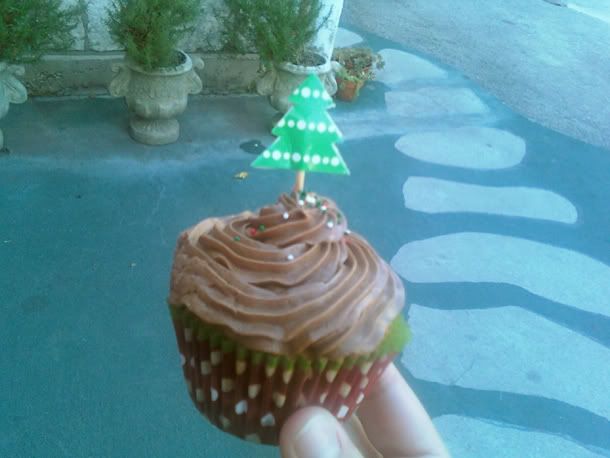 I am a cupcake lover!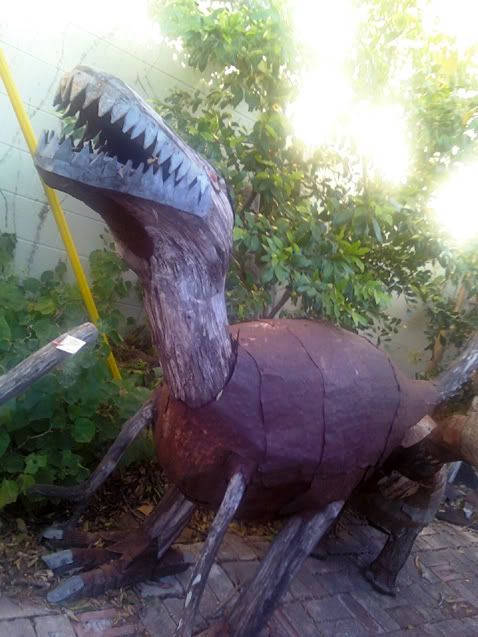 This was a really neat sculpture garden that was filled with all kinds of animals. This dinosaur was my favorite.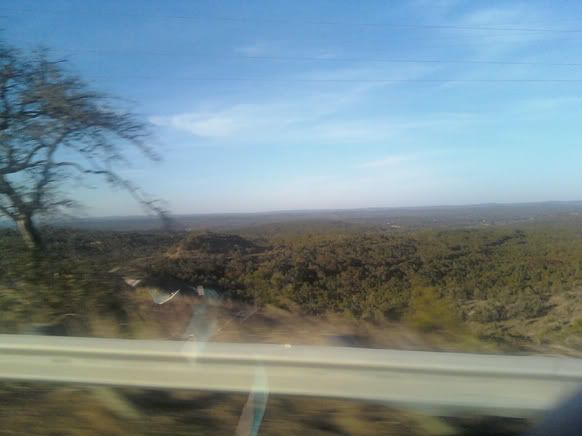 This picture was taken on the way home. I did like the blurry effect of the outside and the clear center. I love that you could see how the area stretches for miles and miles. One of the great qualities of Texas. I am a California native, but this is what I like about Texas.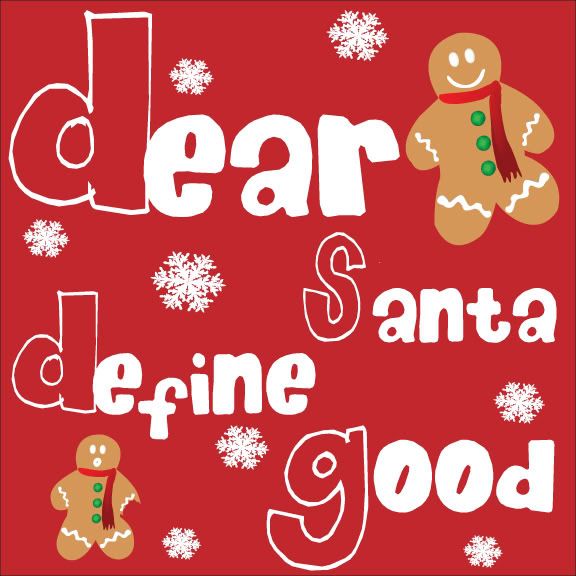 and this was a little Christmas cheer that I threw together inspired from the whole trip. I hope you enjoy!